If an egg is broken by outside force, life ends. If broken by inside force, life begins. Great things always begins from inside. - Buddha
If you notice your mind is traveling, it is only right to pick up your travel gear and follow your mind.
May I be a boat, a raft, a bridge for those who wish to go along with your mind to cross the water.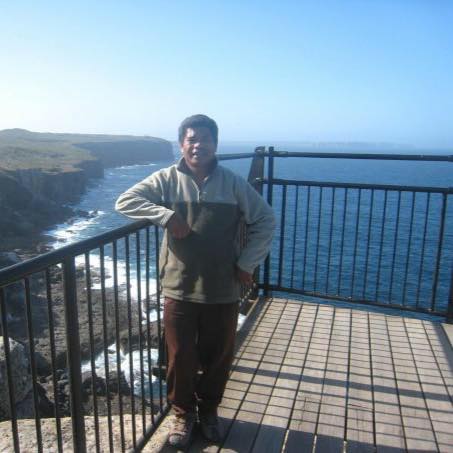 We send our sincere gratitude for your efforts in making our dream come true. Your attention to details in the itinerary, hotel arrangements, and selection of our guide and driver was outstanding. Yeshi went the extra mile to share the history and culture of Bhutan, always taking time to explain more or answer our questions. Our driver Tshewang, was careful and considerate. Without question, you, your employees, and company are first class travelling companion!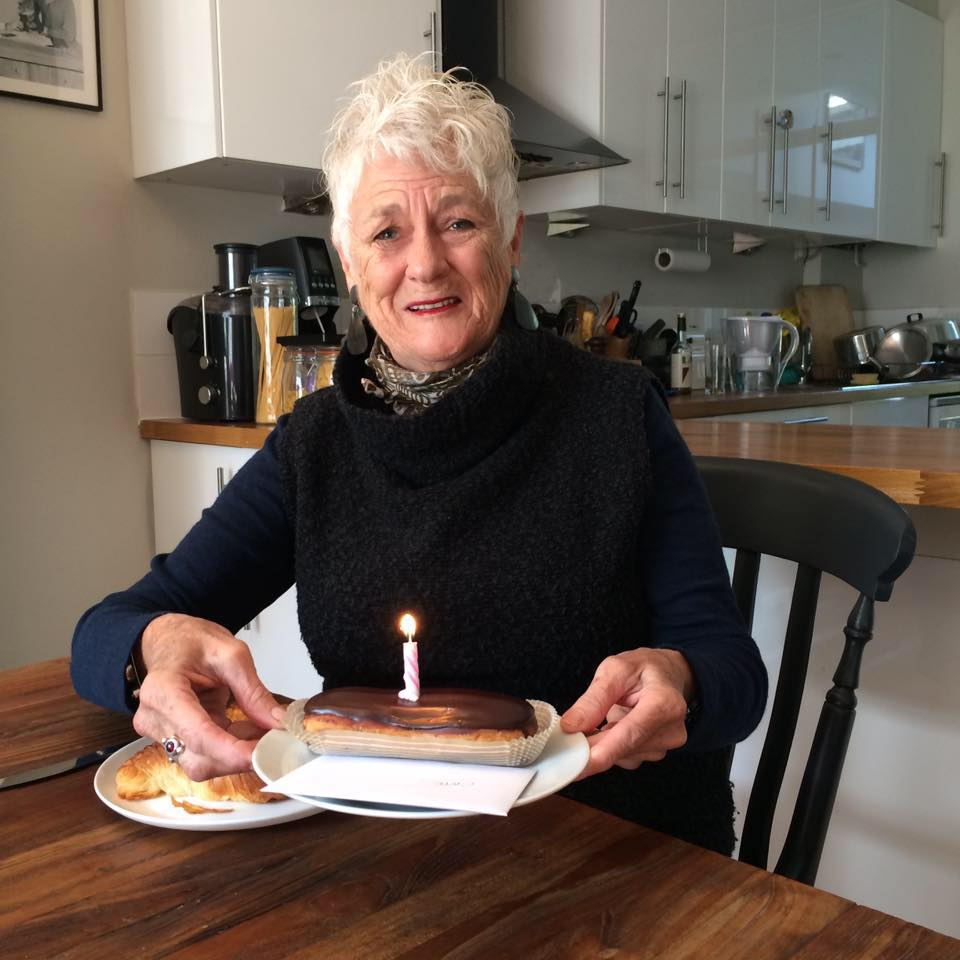 We originally sent an itinerary we had devised to a number of agents. Bhutan Virtual Travel replied, made sensible adjustments and continued to answer our questions promptly. Our confidence in the company started then and was certainly not misplaced. Our guide and our driver were always accommodating, in fact they couldn't do enough to make us comfortable. Our guide was knowledgeable and great fun, could answer any question about any dzong, identify a bird,throw a snowball when you least expect it, whilst setting up your lunch and organising the next temple visit simultaneously! Meanwhile our driver got us there quickly, safely and with great humour. We cannot thank Dorji and Sonam enough! When snow came and passes closed, quick and sensible itinerary adjustments occurred and nothing was missed out.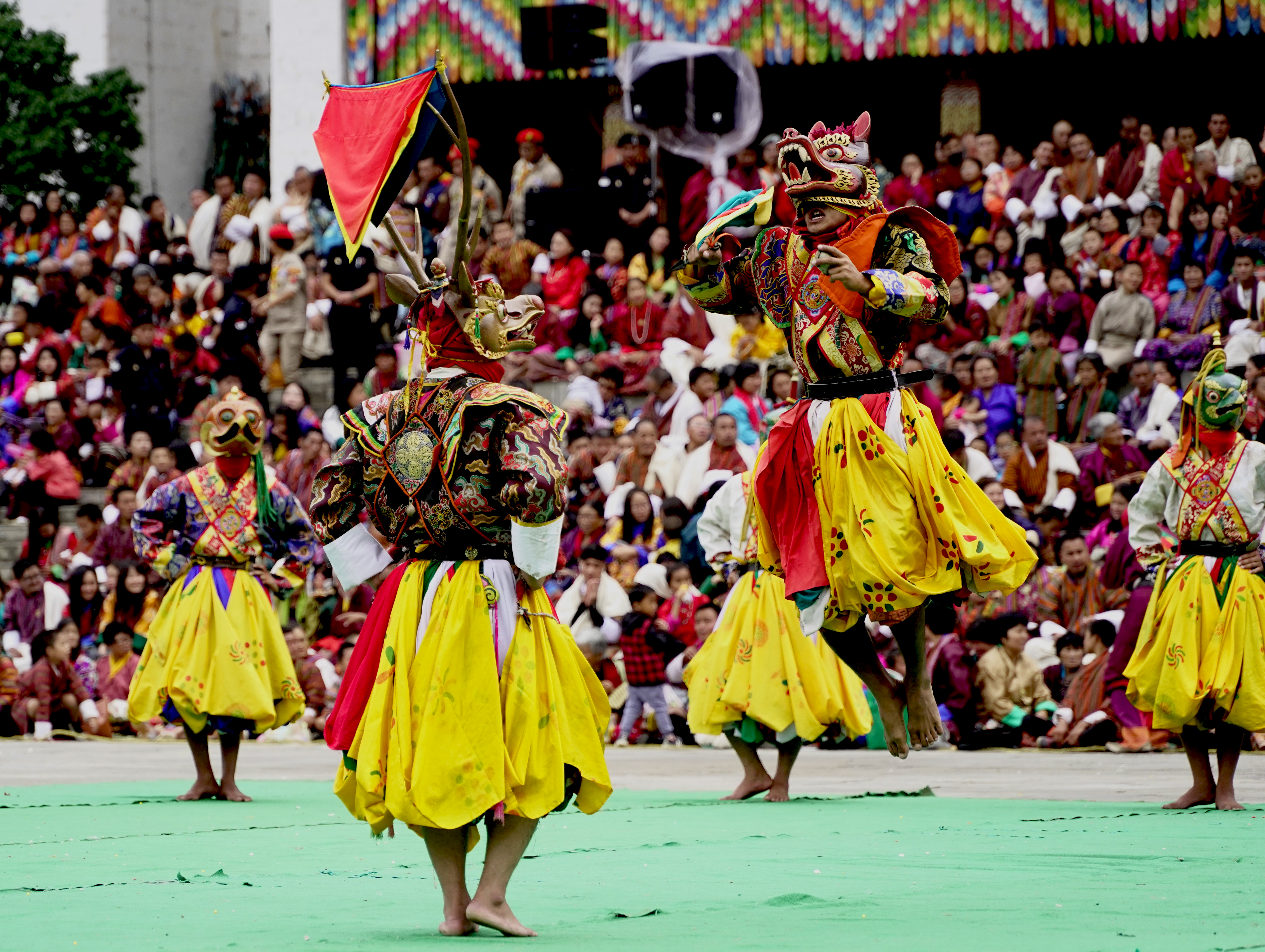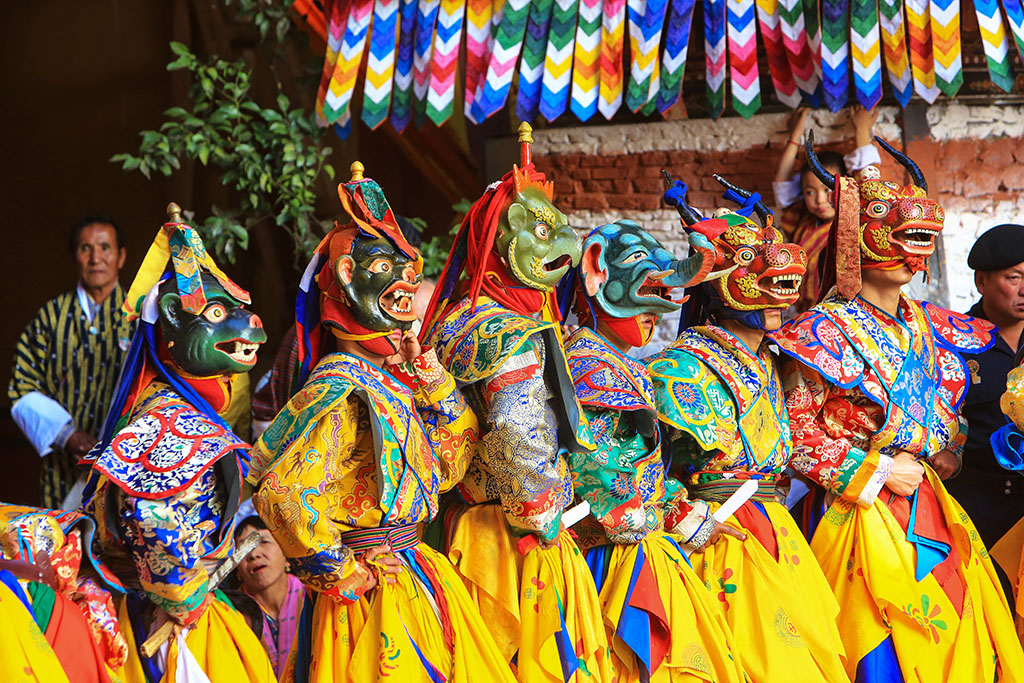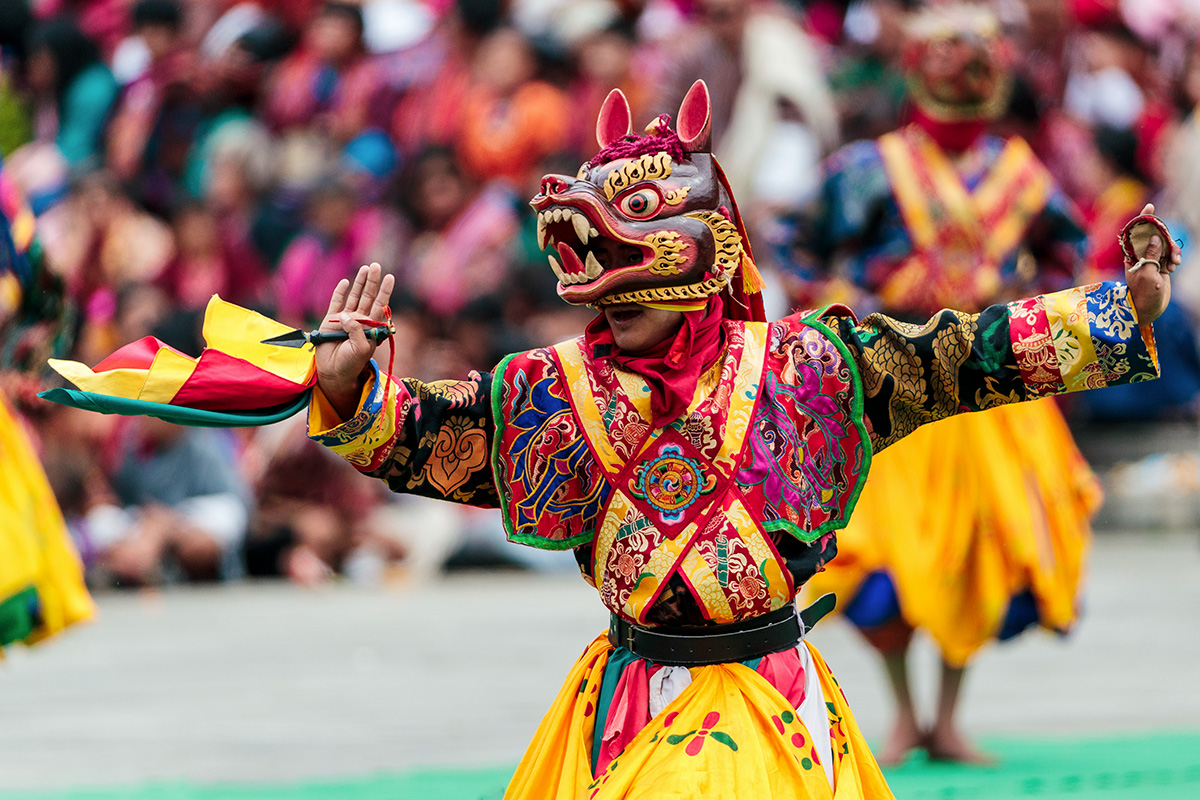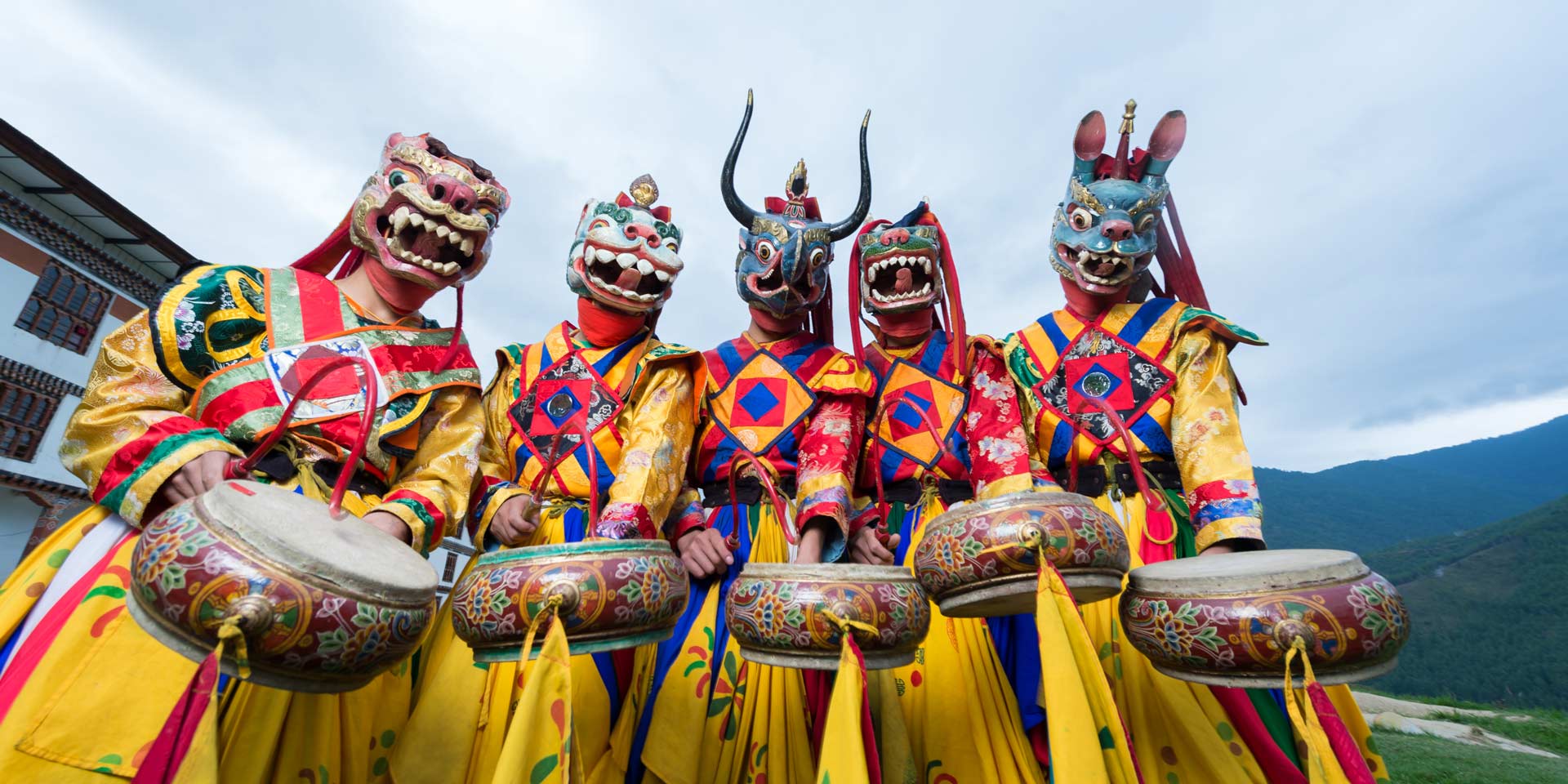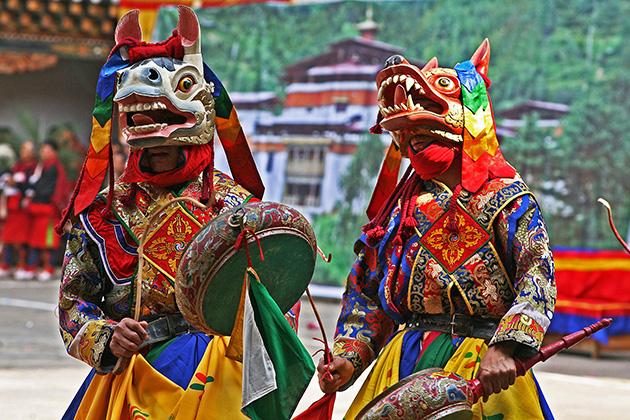 Mask dancers at the annual Paro Tshechu (religious festival) at Paro's Rinpung Dzong in Bhutan